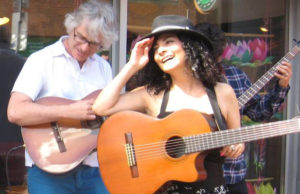 This year's fundraiser for the Summer 2017 session of SingingForLove will take place Saturday April 8 at Supermarket Restaurant and Bar, 268 Augusta Avenue, in the heart of Kensington Market. Proceeds go to transportation and nutrition for the kids, and to supplement curricular resources.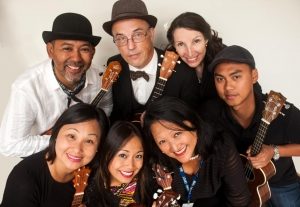 This year Rosy Cervantes y La Sana Rabia will be joined by very special guests, the ukulele ensemble Certifiably Strung, 1st runners up at last year's GovFest Battle of the Bands Hard Rock Toronto location!
Also appearing: Evanoff, cantante Mexicano, Rock/Pop/Alternative!
SingingForLove offers the opportunity for young survivors of domestic violence to be heard, to tell their own stories in their own words, and to use music to find and grow their strength.
Children age 9 to 12 will receive instruction on the ukulele in tandem with a history and inspection of the Blues, write and record two pieces of their own. Guided by discussion and encounters with stories of dignity, respect and self discovery, participants collaborate to produce two story-songs on the theme of their happiest and saddest family memories.